Custom Quote Request Form
Pocket Folders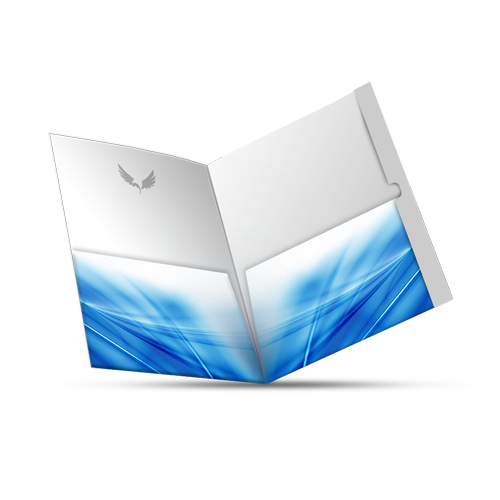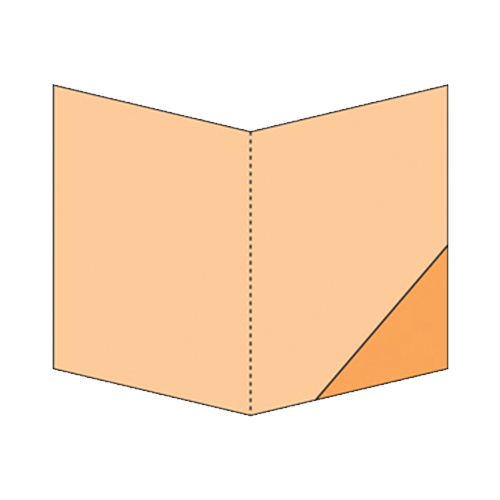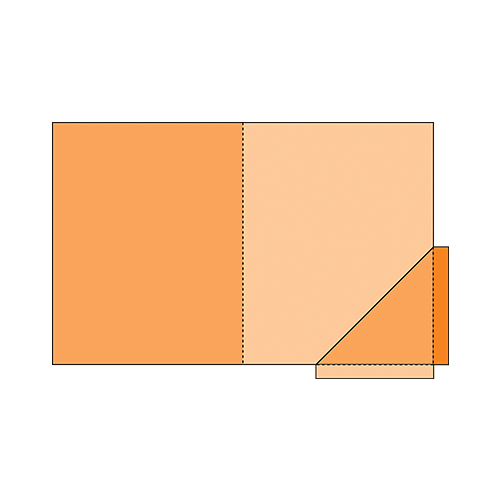 FAQ's
Learn More
Q:
What is 4/0 vs. 4/4 when designing custom pocket folders?
A:
4/0 refers to printing full color on one side of the printed sheet. This side represents the front cover, back cover, and pockets of a pocket folder once finished. On the other hand, 4/4 refers to printing full color on both sides of the printed sheet. In this case you can customize the front cover, back cover, pockets, and the area above the pockets on the inside of the folder.
Q:
How many pockets can I have on my folders?
A:
When designing a two panel folder, you can have zero, one, or two pockets. On three panel folders, you can have up to three pockets. We do recommend including a spine if you plan to insert a large number of sheets in the pockets.
Q:
Is there a minimum order quantity for folders?
A:
No, there is no minimum order quantity requirements. You can order as few custom pocket folders as you need. Ordering a few folders is perfect if you would like a sample to check out before committing to a larger order. However, due to initial costs involved in setting up a print job, ordering bigger quantities will typically result in a lower per unit cost.
Q:
Can you send me samples of your custom pocket holders?
A:
We can send samples of our recent print orders. Please submit a sample request and we will be in touch so that appropriate samples can be sent.
Q:
Is there a setup fee for branded pocket folders?
A:
No. There are no setup fees, no plate fees, and no minimum order quantities. You will be quoted one simple price. Again, higher quantity orders do result in lower per unit prices due to efficiencies gained in printing larger quantities in a single run.
Q:
At what resolution should I save my photos and graphics when designing my folders?
A:
Resolution should be set to at least 300 dpi (dot per inch). Please note that pictures and graphics pulled from the internet are often low resolution, typically 72 dpi or 96 dpi. Avoid these graphics, as they will appear pixelated and blocky when printed.
In addition, all photos and images should be saved in CMYK mode (as opposed to RGB mode) when possible. Images saved in RGB mode will likely not print properly. If you are unable to save your image in CMYK mode, please let us know.
Custom Pocket Folders
If you are in hunt for pocket folders printing then you are at the right place! Printingblue lets you print full color pocket folders as per your requirements. These tools hold your documents in the safest way and help in building your company's corporate identity. They are popular due to their ease of use. Our decorative pocket folders aren't just for use at executive meetings. You can utilize them in a range of business settings, from informal to professional, and everything in between.
The uses of two and three pocket folders in advertising industry are also great. They are used by professional marketers for distributing promotional materials such as flyers, brochures and company's newsletters among public at trade events and presentations. At Printingblue we print wholesale pocket folders according to the international standards. We provide our valued customers with premium grade printing solutions by making use of best quality stock and full color CMYK/PMS (Pantone Matching System) printing process.
We are the two pocket folders manufacturer offering them printed at highly economical prices without compromising on the quality. We offer an option of glossy or matte lamination for added looks. In order to give a more professional look you can also get them printed with embossed logo and name. Our designs are exclusive and one of kind. Get your cheap pocket folders printing done with Printingblue today and enjoy the lowest prices matched with premium quality.
Special Features:
Persistent Stock – 100% durable, strong and long lasting
Exceptional Designs – Catchy designs that grab public's attention at a glance
Decorative Features – Die cutting, text/logo embossing, spot UV coating, foil stamping etc
Quick Turnaround – Lightning fast turnaround time
Free Delivery – Absolutely free delivery of printing order within United States
So why wait? Get in touch with our sales team today!
Call Now: 888-443-3850, 630-233-8595
Material
White: SBS (C2S), Uncoated
Textured & Linen Stock
Stock Thickness: 12pt, 14pt, Custom
Size
Custom
Finishing Types
Lamination: Gloss, Matte, Sandy Matte, Soft Touch, Pattern
Coating: Gloss AQ, Satin, Varnish, Spot UV, Flood UV
Features
Foil Stamping
Embossing
Debossing
Die Cutting
Metallic Inks
Custom Sized Pockets
Other Options
Reinforced Panels
Verticle Pockets
Spine
Business Card Slits
CD Slit or Brochure Slit
SKU#
PF-020
Other Printing Products